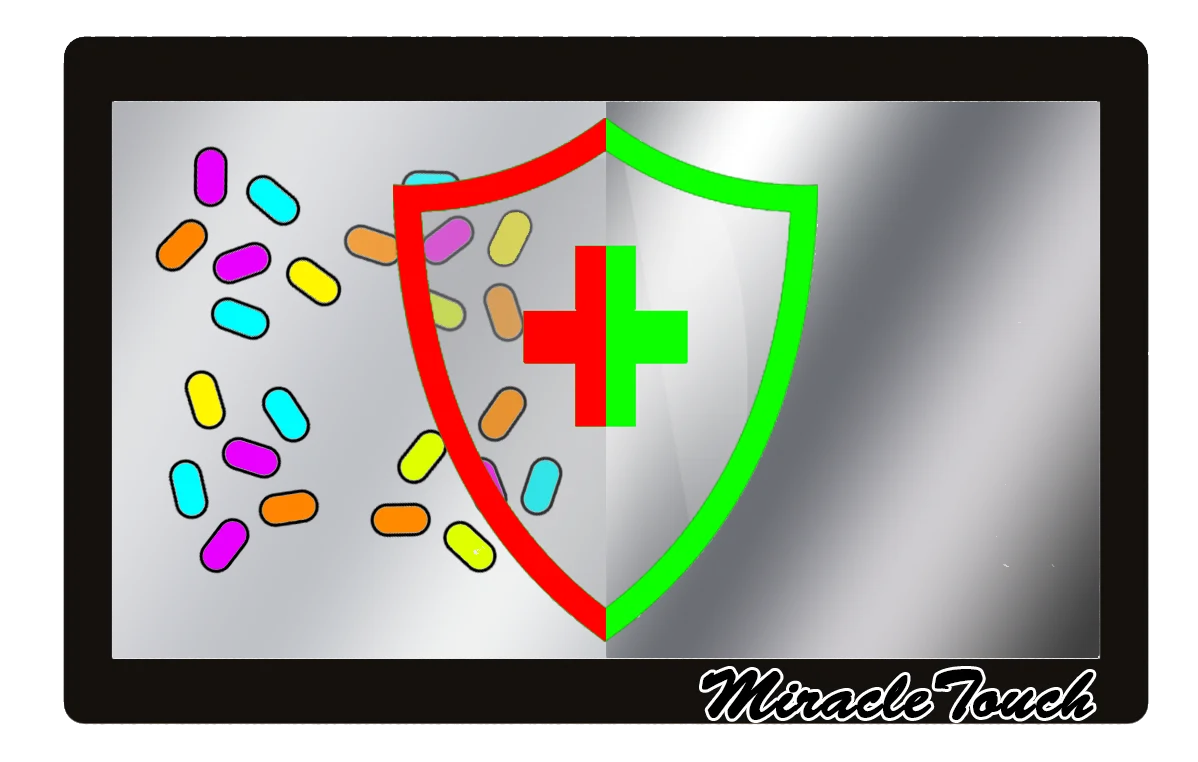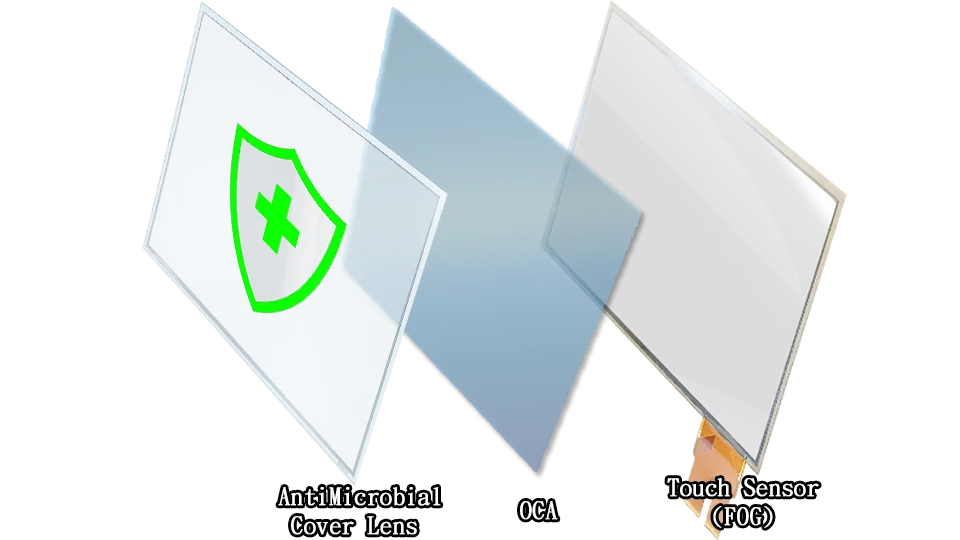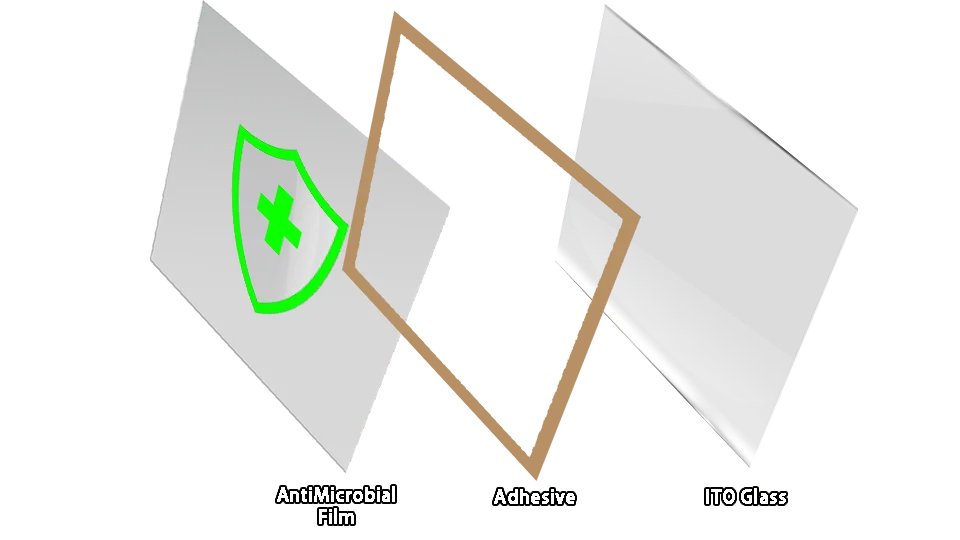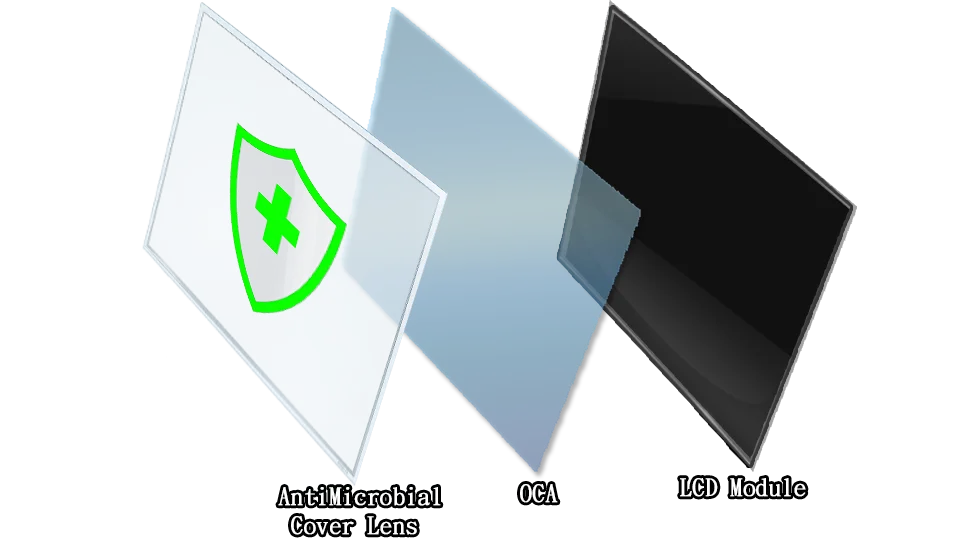 抗菌應用
By exchanging silver/gold ions, Miracletouch's antimicrobial touch screen is able to control the growth rate of microorganisms on the surface of the touch screen to less than 1% of it original rate.


Tested with JIS Z 2801 standard against escherichia coli (E. Coli), staphylococcus aureus ( S . aureus ), klebsiella pneumoniae (K. pneumoniae) and other commonly seen microorganism with antimicrobial effectiveness of over 99.9%


SGS/SIAA certified + FDA registered


Antimicrobial cover glass / applied film solutions available for sizes up to 26"

Available for resistive touch, capacitive touch or LCD cover lens.