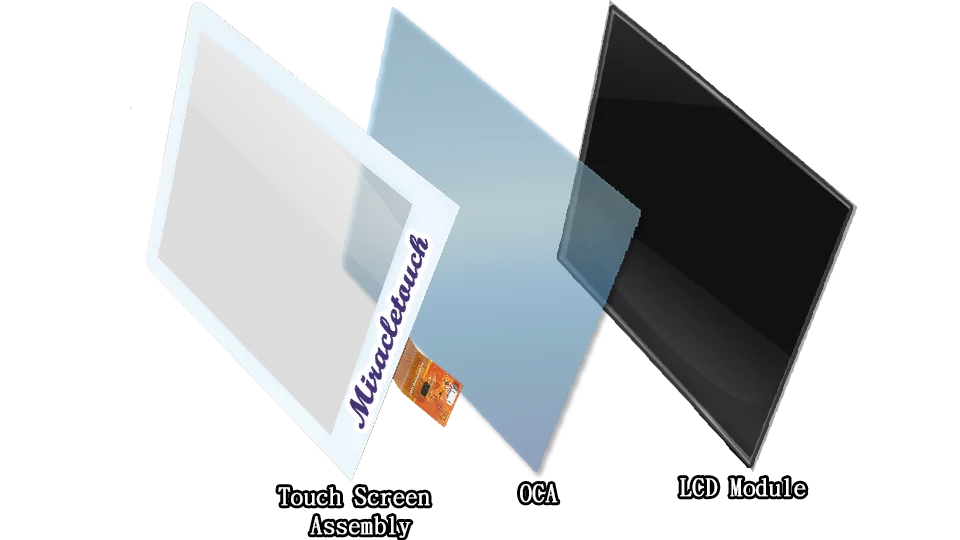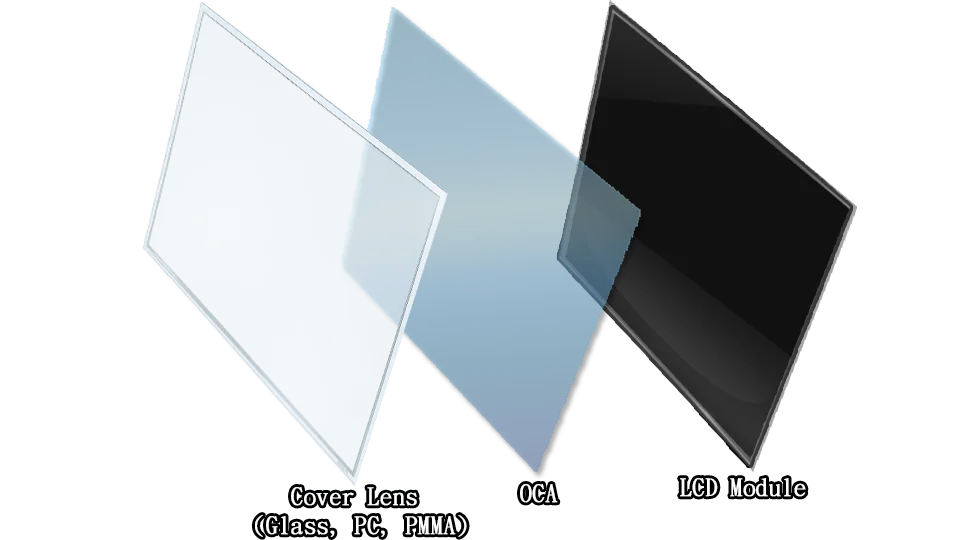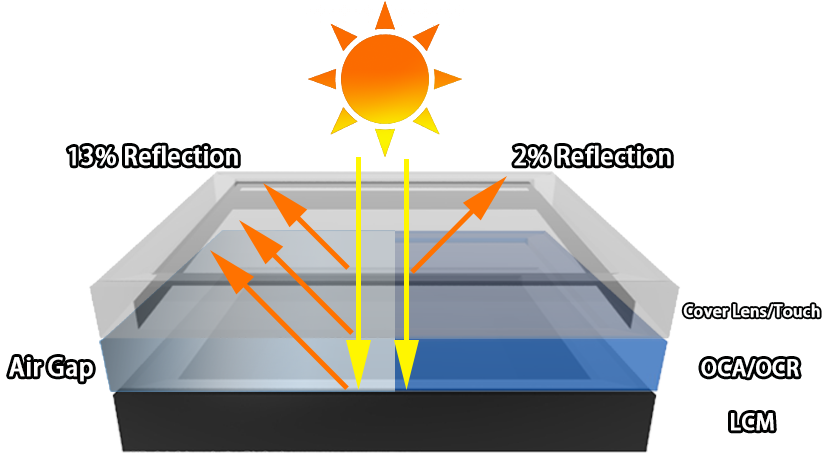 Optical Bonding Solutions
To apply optical bonding, an agent is used, usually chosen between optically clear adhesive (OCA), or the liquid optically clear adhesive (LOCA), otherwise known as the optically clear resin (OCR).
The OCA or the LOCA is then filled between the touch screen and the LCD module, which is the most commonly use of optical bonding.
Whether OCA or LOCA is chosen depends of the application of the product or the LCD used.



By applying this process, the air gap is eliminated and therefor the reflective index is reduced and brightness of the display increased, resulting in enhanced visibility.



Besides of enhancing optical performances, it also provides multiple benefits such as increasing impact absorption and preventing moisture from forming inside the module's gap.


Which is why optical bonding is not only useful for applications that requires better performing display, but also a commonly sought out solution in applications demanding ruggedness or environmental resistance.



Miracletouch's provides in-house optical bonding services in our own facility located in Taiwan, where we also manufacture the touch screens.


Our total solution provides an high FPY rate and very cost effective reworking system.


Besides the standard solutions, we also provide UV resistant and wide temperature solutions for different applications.



Bonding methods may differs between resistive and projected capacitive touch screen and can be applied to products up to 24".


Please kindly contact our sales department for more details on our optical bonding services.