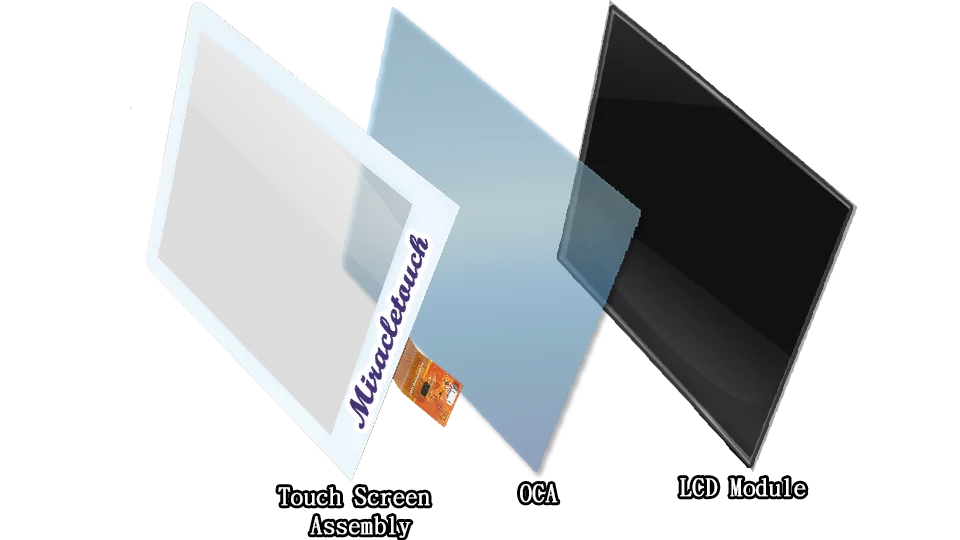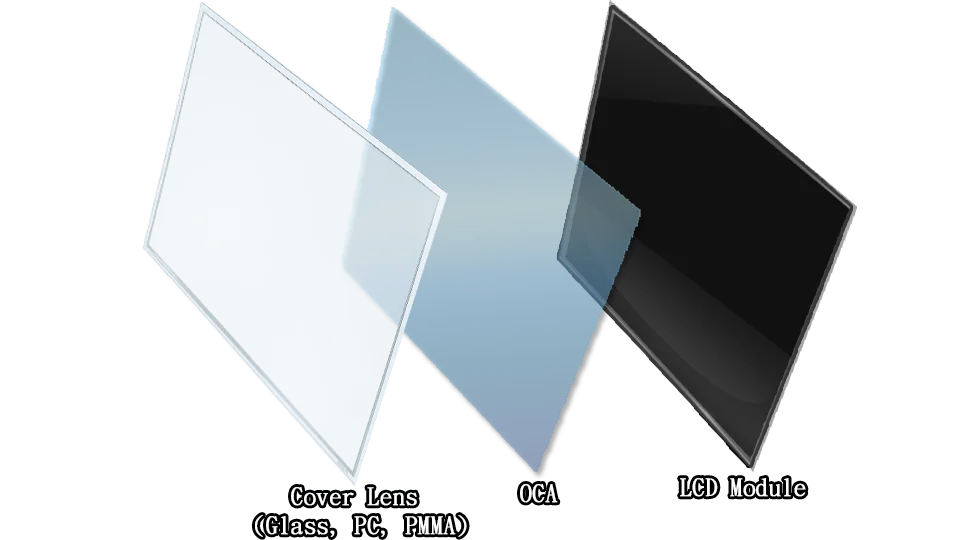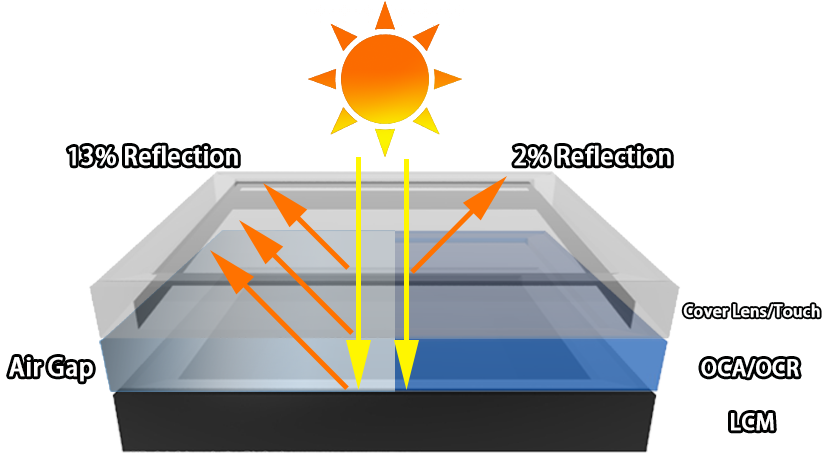 Optical Bonding
Optically clear adhesive (OCA) is a sheet like adhesive, while the liquid optically clear adhesive (LOCA), or the optically clear resin (OCR) is a fluid like glue.
To reduce the difference of the reflective index of the air between the LCD module and the touch screen, we fill the air gap with optically clear adhesive (OCA) or liquid optically clear adhesive (LOCA) depending on the application and the LCD, this process is known as optical bonding or direct bonding.


Besides of enhancing optical performances, optical bonding also provides multiple benefits such as increasing impact absorption and preventing moisture and condensation from forming inside the module's gap.

UV/Environmental resistive solutions available.



Solutions differ between resistive and projected capacitive touch screen, can be applied to products ip to 24"