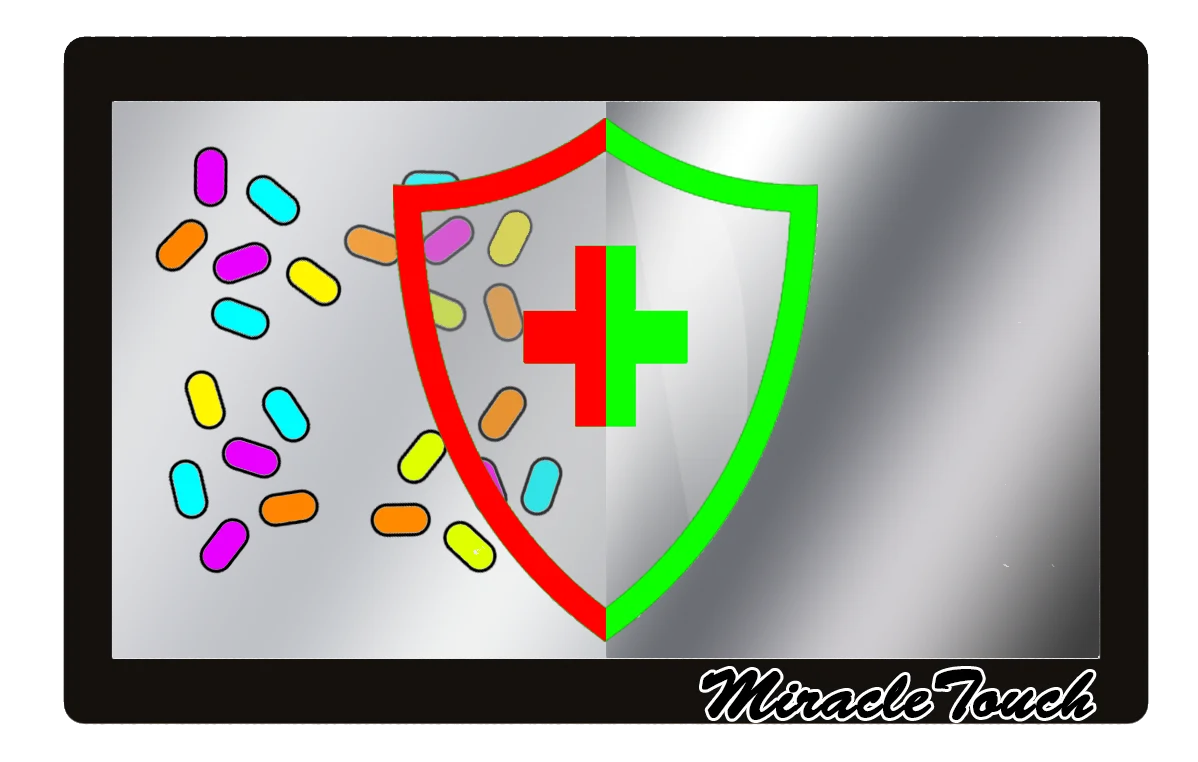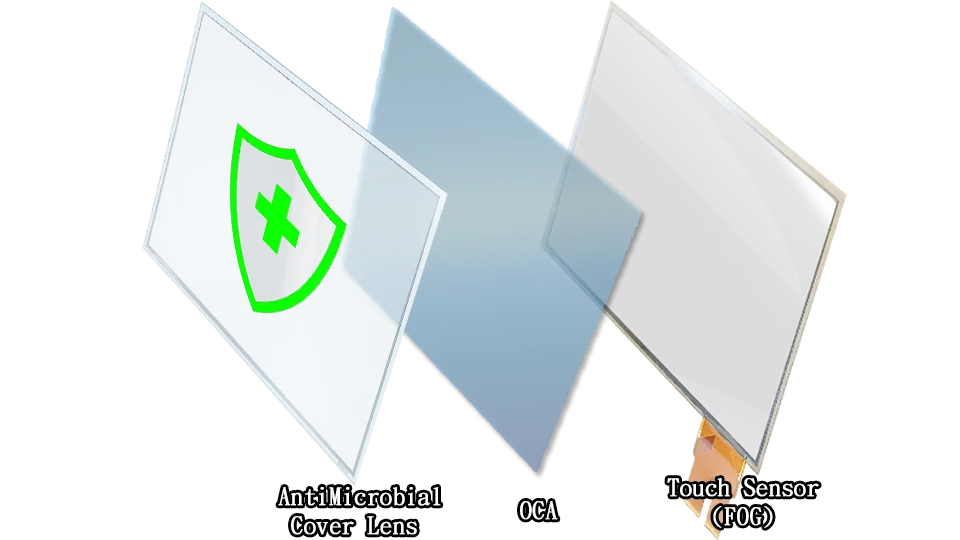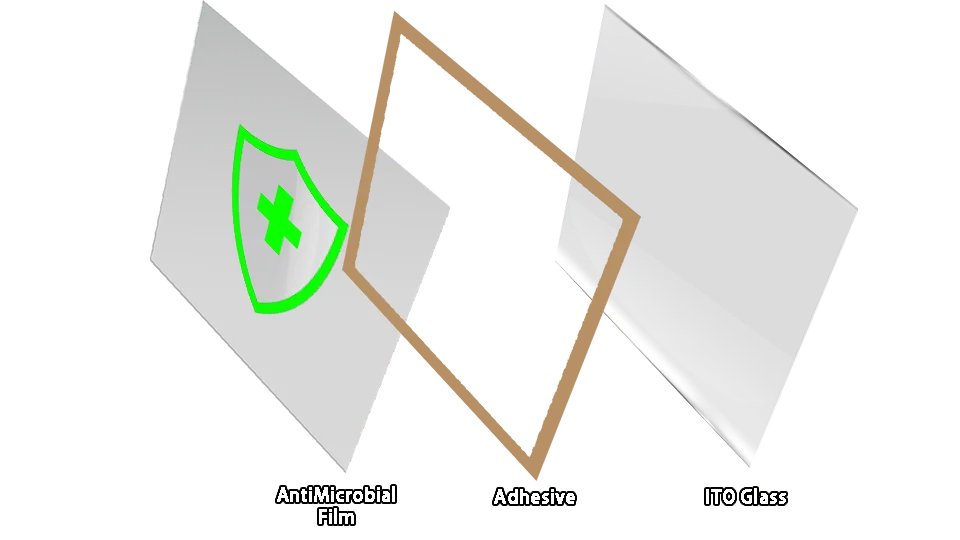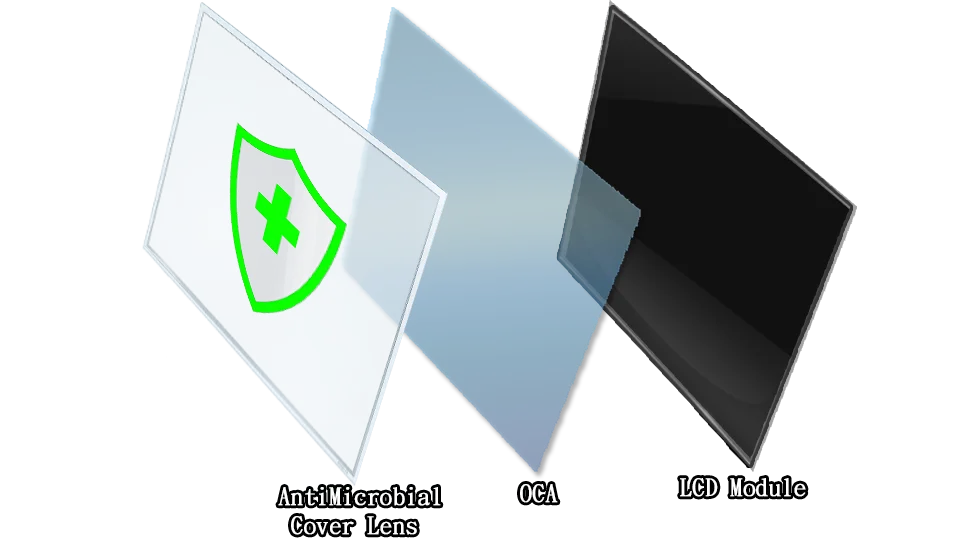 AntiMicrobial Touch Screen
By exchanging silver/gold ions, Miracletouch's antimicrobial touch screen and cover glass is able to control the growth rate of microorganisms on the surface of the touch screen or LCD Modules to much less than 1% of it original rate.


Tested with JIS Z 2801 standard against escherichia coli (E. Coli), staphylococcus aureus ( S . aureus ), klebsiella pneumoniae (K. pneumoniae) and other commonly seen microorganism with antimicrobial effectiveness of over 99.9%, Miracletouch offers protections for your employee and customers alike when operating touch screens whether in private or public places, in order to reduce risk for health related concerns and increase public images.


Manufactured with SGS/SIAA certified + FDA registered materials
ISO 13485 quality management system for manufacturing medical certified touch screen monitor systems


Antimicrobial cover glass / film / applied overlay solutions available for sizes up to 26" display

Available for resistive touch screen, capacitive touch screen and various cover materials such as glass, PMMA and PC.